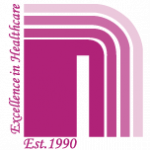 New Country Healthcare
We are looking for a Sales Executive for a well-established healthcare brand in Dubai, United Arab Emirates (UAE).
Job Key Details:
• Establish, develop and maintain positive business and customer relationships.
• Reach out to customer leads through cold calling and Email
• Achieve agreed upon sales targets and outcomes within schedule
• Coordinate sales effort with team members and other departments
• Analyze the territory/market's potential, track sales, and status reports
• Visiting clients and potential clients to evaluate needs or promote products.
• Maintaining client records.
• Have to fulfill customer's queries over the phone and maintain email to follow up contacts, sales, and queries.
• Apart from contacting existing customers will have to reach out for potential customers.
• Maintain a professional relationship with every customer.
• Attend sales meetings, take orders, test products, and negotiate prices.
• Must have to follow the company rules and also perform any other assigned task.
• To ensure the effective management and update of all relevant records (physical files, as well as digital files).
• Perform miscellaneous job-related duties as assigned.
• Ability to work in a flexible manner – out of hours as required.
• Should be punctual to Office.
• Should be multitasking and task-oriented.
Qualification:
Educated to degree level standard in Pharmacy or equivalent (desirable).
Experience:
2 – 3 years of previous experience in a similar role will be an added advantage.
Job Type: Full-time
Job Qualifications and Experience:
The ideal candidate for Sales Executive must possess relevant qualifications for this role.
1) Excellent IT Skills, including i.e. Word, Excel, PowerPoint etc.
2) Excellent written English and good communication skills.
3) Email writing skills
4) The jobholder should be proactive, flexible, and assertive and pay attention to details.
5) Should be able to work well under pressure and conflicting demands.
6) Should be able to prioritize Sales & Collections simultaneously
7) Should have good relationship management and selling skills
Application Procedure: All qualified candidates are encouraged to upload their recently updated CVs with photograph via the form below